27th November, 2010
On Tuesday my boyfriend and I went to London for a day of Christmas shopping. I was hoping to find some nice dresses though unfortunately I didn't end up finding any, but here's what I did buy!
I will also be posting our pictures once they're back from the lab so definitely check back soon!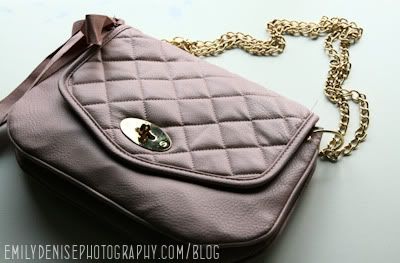 Purse from Primark, £4.
Pyjama pants from Primark, £4.
The Fry Chronicles, Waterstone's, £13.
Sleek Palette in Storm, Superdrug, £5,99.
Nailpolish! Barry M £2,95, Barry M Nail Effects £3,95, MUA £1 and Beauty UK £1,79, all from Superdrug.
Some quick swatches! Will do a more elaborate post on all of them soon! (All are 2 coats except the Nail Effects (crackle polish) which is one coat, the MUA and Beauty UK are three coats)
Does it seem like a lot of nail polish? I bought just six the first time around but after not finding any clothes decided to go back and get some more since it was basically all I had. The woman at the till in superdrug uttered a "wow" when I handed her 5 bottles. To be honest I'm sad I didn't buy more cause I don't get a chance to get my hands on any Barry M any time soon unless I pay gazillions on shipping and I'm not feeling up for that. I also feel like an utter pillock for completely forgetting about Models Own which I desperately wanted to get my hands on too, especially the "Car Key" collection. After some research I found out River Island stocks them too, it so happens that we just recently got our very own River Island in Antwerp so I must check it out!
Dries and I also both got a Doctor Who poster at Forbidden Planet, an amazing sci-fi/cult retailer. They have everything from Doctor Who to Star Trek to Fantasy and Sci-Fi books to graphic novels and boardgames, a real treat for any geek! Also the guy that helped us at the till was the friendliest person (or the only friendly person!) we encountered in London, I honestly felt like hugging him he was so nice to us.
Both posters were £3,99.
And here's what Dries managed to find:
T-Shirt and shoes were both £4 at Primark. Trousers were £32 at Topman.
Shoes (same as pictures above) were £4 and fairisle jumper £14, both at Primark. Mustard trousers were £38 at Topman.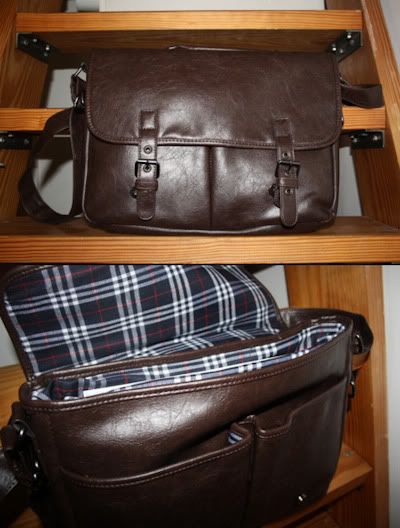 This gorgeous satchel bag was only £24,99 at River Island. He'd been looking for a nice satchel bag for months to replace his rucksack so we were both really glad when we found this one. It's gorgeous! I wish I was a guy so I could wear this, honestly it's so great. Even my dad loved it so much that I think he wants one as well.
Overall quite pleased with what we got, even though I wish I had found more. There's always next time!
Posted by Emily - 9704 Commentshttp%3A%2F%2Fwww.emilydenisephotography.com%2Fblog%2F%3Fp%3D970London+Part+1%3A+Shoplog2010-11-27+15%3A39%3A59Emilyhttp%3A%2F%2Fwww.emilydenisephotography.com%2Fblog%2F%3Fp%3D970