7th July, 2011
This post will be a bit all over the place so you are warned! I have several things to share so thought I'd add them all together in one big post.
First up are two manicures I did this week.
For this one I used Essence You Belong To Me as a base and added some hot pink bows I made with my molds. I really loved this though it didn't last very long. The bows were so huge that I kept getting stuck in my hair or anything I tried to touch so instead I just kept one on each of my ring fingers.
Here's a swatch of the Born Pretty Store pink crackle I bought. The base is Catrice Snow Motion. It's very hot pink, even more so in real life. Very pretty, though it did take getting used to on my part. I hardly never wear pinks so this was a bit of a shock!
Pretty as it is, I'm not sure it's really "me".
I planned a surprise trip to the zoo for my boyfriend. He helped me so much with all the redecorating in my room I wanted to give him a little gift. Since he's been moaning to go to the zoo again for months I immediately knew with what I could make him happiest. I have a very hard time keeping things from him and I managed to keep my mouth shut but alas, he figured it out! I really can't keep anything from him, even if I don't say anything. Guess he just knows me too well
Anyway the above picture is of a seal, my favourite picture of that day.
And this is the boyfriend looking at some penguins. They were so adorable, totally showing off and posing for us.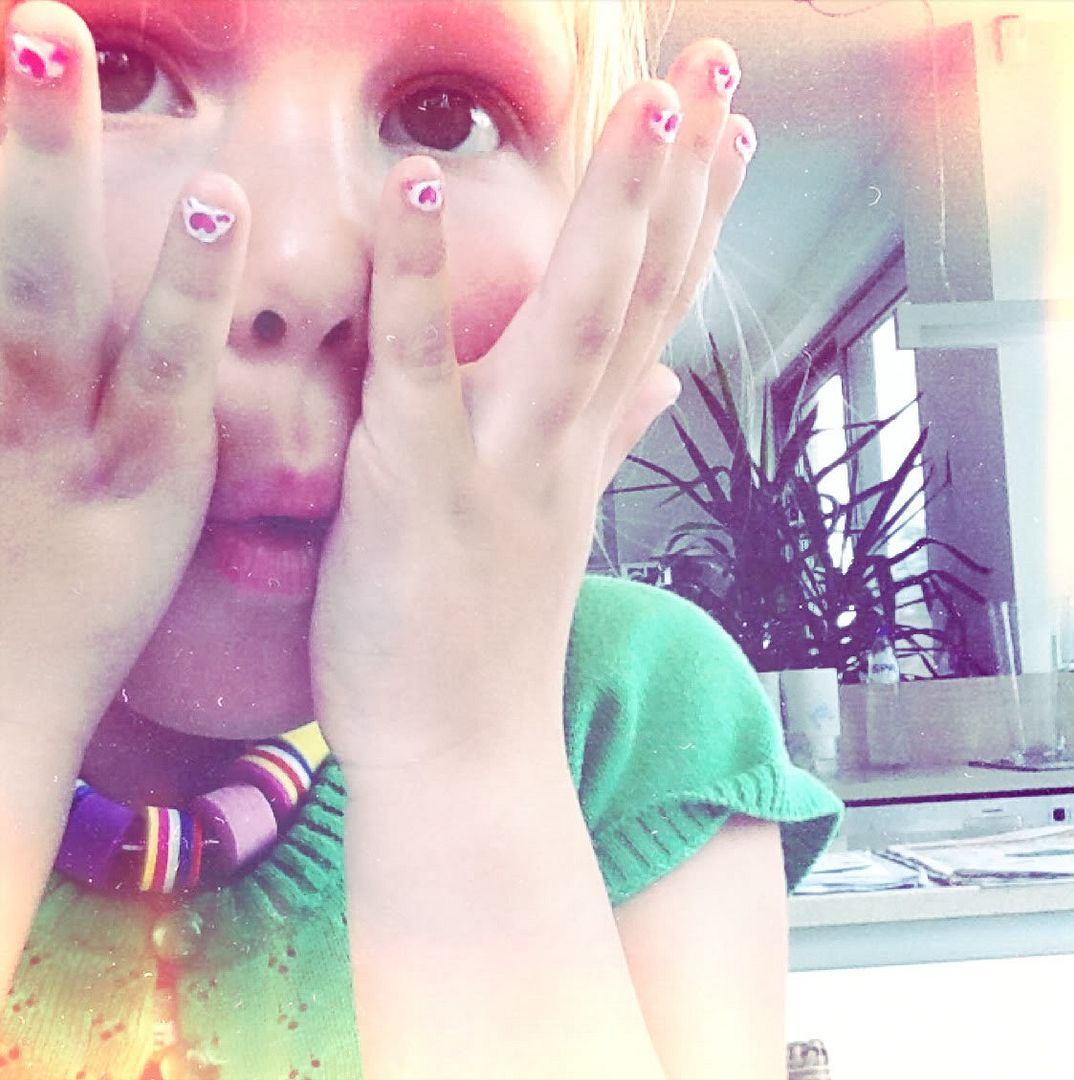 And here's Marie, she's Dries' five year old cousin. When I visited the boyfriends house we planned a little visit with Dries' cousin Maaike and her two kids Marie and Ella. Marie is the sweetest thing ever, I love her to death! I did her nails and toes in white with pink hearts.
And her toes, sporting some sparkly silver sandals. Was really lovely to see her again, I'll miss her so much! Don't see her very often since we live so far away but when we do we have the best time together.
Posted by Emily - 15293 Commentshttp%3A%2F%2Fwww.emilydenisephotography.com%2Fblog%2F%3Fp%3D1529Nails%2C+Animals+and+more+nails.2011-07-07+16%3A46%3A15Emilyhttp%3A%2F%2Fwww.emilydenisephotography.com%2Fblog%2F%3Fp%3D1529