25th May, 2010
I have a Sigma review and comparison for you today. I'll be reviewing the complete brush kit and comparing it with the travel kit.
The complete kit has 12 brushes and costs $69 without the brush roll and $89 with the brush roll. I reviewed 8 of the 12 brushes already as they are in the travel kit, you can read my review on them here. They are pretty much the same except for the size. The handles are obviously bigger but some of the brushes themselves are slightly bigger as well.
A comparison, the SS150 face brush. Top is from the Nice in Pink travel set, bottom from the Complete kit. As you can see the handles are much bigger but the brush is slightly bigger as well. I find that they both work a treat, but the full sized brush feels so luxurious to hold, it's heavy and great to work with, I prefer the big one better.
These are the four brushes from the complete kit you don't get in the travel kit reviewed one by one:
ss252 – Large Shader Brush
This is a huge flat brush and it's used for packing in lots of colour on your lid. As the tip of the brush is very fine it's also for precise application. I really like this brush but I wish it was slightly smaller, it's too big for my small lids to use as an eye brush. I think for me personally it would be more suited to us as a concealer brush which this brush is great for as well.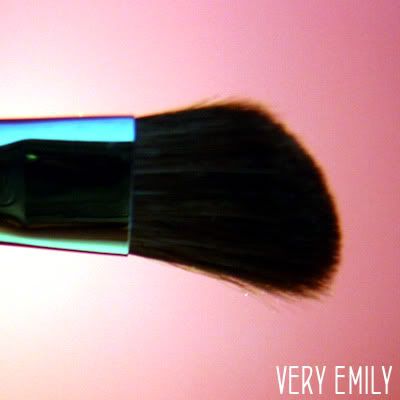 ss257 – Medium Angled Shading Brush
As you can see this is an angled brush. It's used for applying highlighter under the eyebrows and for precise application in the crease. I used it for the latter and it works really great. It's also very soft. I'm not sure I would use this very often, that's my only concern.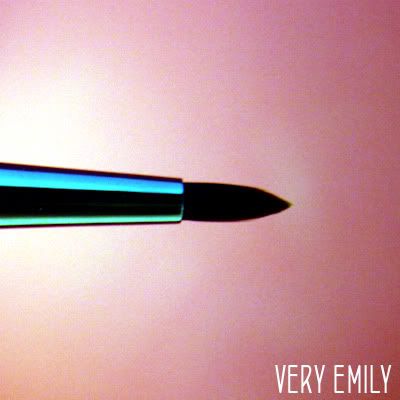 ss209 – Eyeliner Brush
This is an eyeliner brush, for applying liquid eyeliner. When I  first saw this I thought this was a lipliner, I tried using it as a lipliner and that works great as well. You could definitely use it for both I reckon.
ss266 – Small Angle Brush
You can use this brush for eyeliner as well but I prefer using it for filling out my eyebrows, I have an eyebrow pencil from Zoeva but it's way too hard and not precise enough. This is absolutely perfect! I love it!
Conclusion: I would definitely go for the Complete Kit, it's worth the extra money. If it's a bit out of your price range I would still go for the complete kit but without the brush roll, it's fun to have but you don't necessarily need it, it's quite big and I don't think I'd take it with me when travelling. The complete kit is really high-end, it's the same quality as the travel kit but it does feel even more luxurious and professional cause of the large handles. If you treat your brushes well they will last for years and years so I think these are a great investment if you want superb quality for a decent price.
website: http://www.sigmamakeup.com
I was sent these products by Sigma Make-Up to review. I am not in any way affiliated with this company nor am I being paid by them. All opinions stated are honest and my own.
Posted by Emily - 6212 Commentshttp%3A%2F%2Fwww.emilydenisephotography.com%2Fblog%2F%3Fp%3D621Sigma+Complete+Kit+Review+%2B+Comparison2010-05-25+15%3A22%3A24Emilyhttp%3A%2F%2Fwww.emilydenisephotography.com%2Fblog%2F%3Fp%3D621