20th May, 2010 - Posted by Emily - 5965 Commentshttp%3A%2F%2Fwww.emilydenisephotography.com%2Fblog%2F%3Fp%3D596Sigma+Brush+Review+-+Nice+in+pink2010-05-20+21%3A17%3A26Emilyhttp%3A%2F%2Fwww.emilydenisephotography.com%2Fblog%2F%3Fp%3D596
A few days ago I received the The Travel Brush Kit from the famous Sigma. I know most (or some) of you don't really follow the make-up vloggers on Youtube, but I can say that right about everyone that means something on youtube has spoken about these brushes. They have been compared to MAC brushes endlessly (which are much more expensive) and some say they are better than MAC, others say they aren't. I believe it is unfair to compare them as they are from a different price range, let's just say that being compared to MAC is a compliment, they are without a doubt of a professional quality, but for a price most of us can afford and are willing to spend on make-up.
I can honestly say that the right brushes are key to creating a stunning make-up look, I have given some make-up advice to several of my friends face-to-face over the past few months, it always started off by saying "get proper brushes!" It is so important I can't stress enough. However, you don't have to spend an average of €15 per brush if you want decent quality, I don't think all of us are willing to spend that much, I for one am not, even though I am really into make-up.
Sigma offers several brush kits, ranging from €31 for an Eye (seven brushes) or Face kit (five brushes) to €120 for the Premium set (fifteen brushes + brush roll).
I will be reviewing the Travel Set in Pink (also available in black) which costs €39 or $49. The kit comes with seven brushes and a complimentary foundation brush which makes it eight in total. It is a travel kit and comes with a great brush roll to keep your brushes in, with a zipper for some smaller items (I keep the complimentary brush in there, perfect!), the brushes are smaller in size, I was a bit scared this would bug me but it doesn't at all, they fit very nicely into your hands and applying make-up with them is very comfortable despite of the size. I did read on several reviews that they smell a bit at first, some described it as "a rancid stench", which is totally exaggerated, they did have a mildly unpleasant smell but I washed them before using and after that the smell was fine.
The Face Brushes:

SS150 – Powder Brush
This brush is sooooo incredibly soft! I thought my Zoeva brushes were the softest in the world but these are even softer! Feels wonderful to apply powder with on the face.

SS187 – Duo Fibre Brush
I was most looking forward to trying this one, it's a stippler brush. It can be used for several things, for regular powders like blushes, highlighters, bronzers and pressed, loose or mineral powders. But you can also use it for liquid foundation, it's perfect for creating an "airbrushed" finish.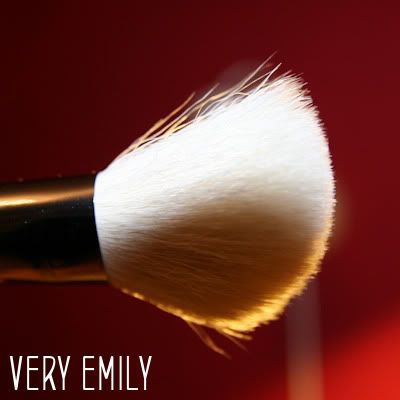 SS168 – Angled Brush
This is an angled brush you can use for contouring or blush. I like my zoeva angled brush better I have to say. It's really soft but for me it's not springy enough. A nice brush but not my favourite.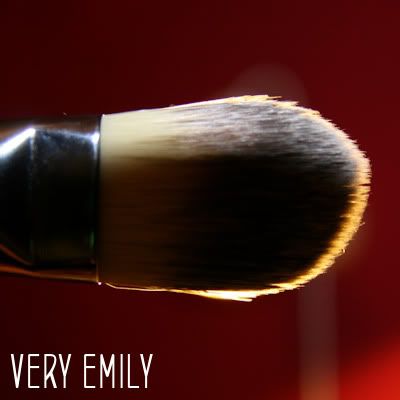 SS190 – Foundation Brush
This is the complimentary foundation brush, it is AMAZING I really love it. The quality of this one is superb and it makes applying foundation a dream, I had a Zoeva foundation one already which I thought was good but this one is miles better.

SS194 – Concealer Brush
This is the same story as with the foundation brush, it's the same quality, great for applying concealer.
The Eye Brushes:

SS239 – Eye Shading Brush
This is a really great brush, great for applying eyeshadow but I love really using it for blending as well as applying.

SS224 – Tapered Blending Brush
This is a blending brush, it's nice cause it's really big but I wish it had been slightly more springy, I feel like I'm just stroking and sweeping over my crease and eyelid instead of really blending it in. Other than that it's really soft and I think I will likely use it most for applying highlighter under my eyebrow. I honestly have spoken too soon, I tried this brush several times and it is an absolute dream to blend eyeshadow with. It's become my favourite!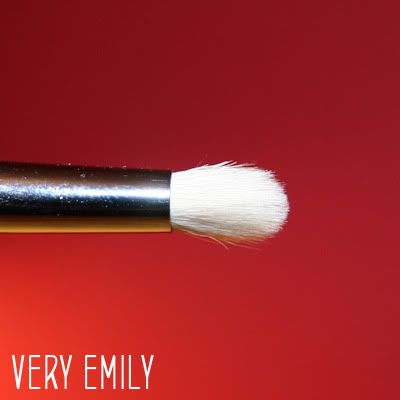 SS219 – Pencil Brush
This is a great little brush, to me it's absolutely perfect for applying dark colours in the crease, sometimes I do a look and it just needs a tiny bit more black in the crease and in the outer corner, this is great for finishing off your look, dotting the I!
All in all a great brush set, you really get your money's worth, it's just €4,80 per brush if you count the complimentary one, which is a great price. These brushes are a great alternative for the pricey ones, if you are just getting into make-up or if you want to invest in some nice brushes that don't cost a fortune… Meet Sigma!
website: http://www.sigmamakeup.com
I was sent these products by Sigma Make-Up to review. I am not in any way affiliated with this company nor am I being paid by them. All opinions stated are honest and my own.