2nd February, 2010 - Posted by Emily - 2701 Commenthttp%3A%2F%2Fwww.emilydenisephotography.com%2Fblog%2F%3Fp%3D270ZOEVA+ORDER2010-02-01+23%3A22%3A06Emilyhttp%3A%2F%2Fwww.emilydenisephotography.com%2Fblog%2F%3Fp%3D270
Oh my god! Oh my god! Oh my god! THEY ARE HERE! MY PALETTES ARE HERE! I've been craving for these for so long, 12 days to be exact. As I mentioned a few days ago, I ordered quite a lot more than I intended to at first, but I figured, order everything I want now and have no regrets later. I'm SO not paying 11 euro shipping costs again. That's just a bit too much for my likings. Anyway, less chattering, here are the pictures!
What I ordered:
(right click and open to view larger, this applies to all images btw)
(you can see me giving a thumbs up, if you look carefully! haha!)
(colours look better in this image, it's the same as above but the wrong way round, sorry!)
From left to right and top to bottom: Metallic Stones Palette, 88 Warm Shimmer Palette, 88 Matte Palette, Rouge/Contouring Palette and Concealer Palette.
They all look amazing! The concealer palette is crazy good, gone be the hated bags under the eyes and spots! The crazy colours on the left, are for covering up tattoos in case you were wondering, the orange especially, the pinks are for dark circles and the green for red areas. The Matte Palette is more a mix of matte and shimmery colours, but that doesn't really bother me. The possibilities are endless. The Metallic Stones is a perfect palette for party and evening looks.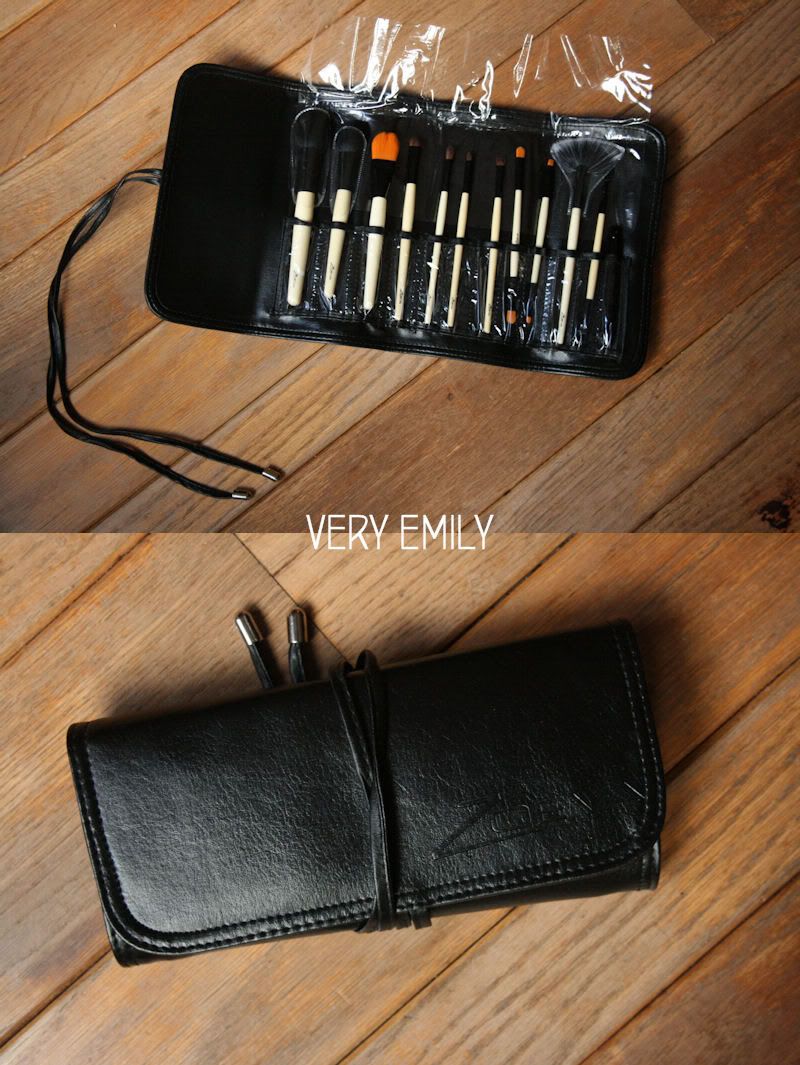 And the set of 12 brushes. It includes several eyeshadow brushes, a face and cheek brush (for blush and bronzer and the likes), a foundation and concealer brush, double-sided brow brush, eyeliner and lip brush. The foundation brush is a bit wonky (you can see it in the picture, the third brush, it's got a dimple) but I hope that will even out when I wash it. Other than that tiny error, the brushes are AMAZING, the softest I have ever felt in my life and such a dream to work with. Very dense and springy which is what you need to look for in a brush. I can really recommend this set to anyone, it's a great starters kit, it has everything you need and you won't be able to find better ones for such a cheap price, a mere €20.
I ordered together with a few friends to share the shipping costs, this is what they ordered:
225 Eyeshadow Brush (this one looks SO amazing, very dense and great quality), Metallic stones palette, 88 Warm Shimmer Palette, 78 Eyeshadow/Rouge palette and a Concealer Palette. Good luck to them with their make-up, I'm sure they'll love them to bits and a huge thanks for ordering along side me to share the shipping!
Today me and my boyfriend shared our 1 year "anniversary", so we went for dinner together with my parents at this lovely Greek restaurant in Sint-Niklaas, called Kavala. Had a great evening, the chef was eyeing me up a bit and kept saying "mooie madaaaaam" (means pretty lady, in a funny Dutch/Greek accent) and tutting to my boyfriend on how lucky he was, very amusing though! I think he was a bit jealous my poor man.  Bless him. Anyway, this is was I did for my make-up for the special occasion: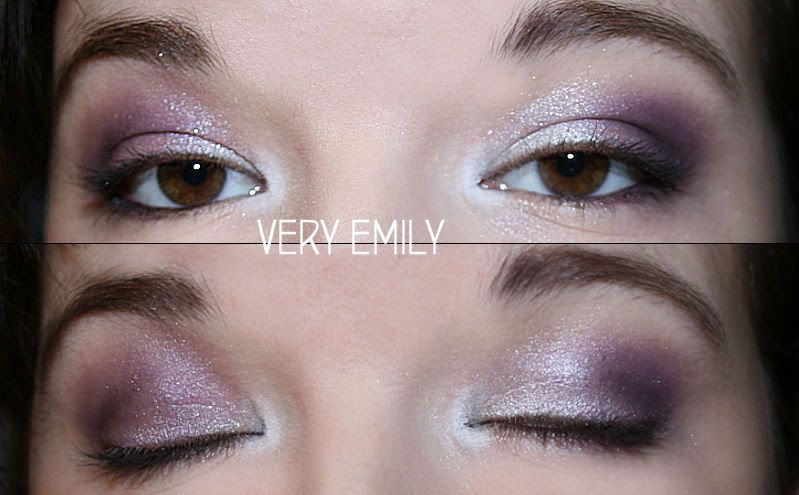 I used the Metallic Stones Palette and a matte white eyeshadow by Mac for my tear ducts.
I can truly say I love my new palettes and brushes. You can find everything on the website of Zoeva, they have a splendid service, you can track everything from the moment they recieve your payment (paypal or regular bank transfer!) until it arrives on your doorstep, which saved me a great deal of stress and put my mind at ease.