16th January, 2010 - Posted by Emily - 2293 Commentshttp%3A%2F%2Fwww.emilydenisephotography.com%2Fblog%2F%3Fp%3D229Mannequin+nails2010-01-16+14%3A31%3A48Emilyhttp%3A%2F%2Fwww.emilydenisephotography.com%2Fblog%2F%3Fp%3D229
An up and coming trend in nails and nail polish is "mannequin nails". Basically it's nail polishes in a flesh tone and sometimes with a matte coat on top to make it look even more like a mannequin doll.
One of the leading brands with an enormous amount of the most beautiful flesh toned nailpolishes is OPI. OPI is a brand that's HUGE in America but hasn't completely hit it big in Belgium, as it isn't widely available yet. Such a shame! After endless searching I found several Body Centres in Brussels, Roeselare and Leuven that sell OPI, I must go and take a look! OPI is simply one of the best, if not THE best brand for nail polish, it also has one of the most extensive ranges of colours.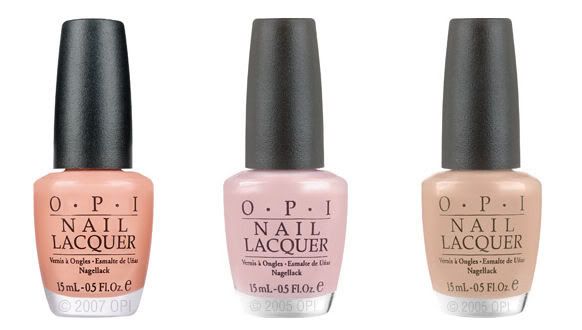 left to right: Dulce de Leche, Bubble Bath and Samoan Sand. Bottles cost € 12,95, which is a fair price for a product that is so mindbogglingly good.
Naked Truth by Essie, Prices range from €11 up to €14.
Naked Chic by Dior, €19,80 at Sephora.
And yes girls, I can hear you in the back of my mind "…but those are all expensive and not very easy to come by" I agree, but frankly, cheap alternatives require a thousand layers to even have a decent amount of coverage. That's why when you want to go nude, you have to invest. An investment worth making, but that's what I make of it at least.